Press Release: Procigar Festival announces dates for 2024 event.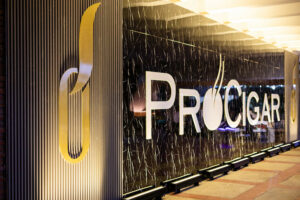 SANTIAGO, Dominican Republic, May 10th, 2023 – The Association of Dominican Cigar Manufactures, Procigar, expressed their gratitude to all members, sponsors, press and participants for the unconditional support received during the recently finalized Procigar Festival 2023, where more than 850 visitors from all over the globe had the opportunity to enjoy the best cigars in the world with the company of old and new friends and to create new memories with the members of the Procigar Association, who once again hosted this magnificent event by exhibiting their tobacco fields and the facilities where their cigars are produced for the enjoyment of all participants.
"In this festival we celebrate the successes and the trajectory of more than three decades of our Association. This has been achieved thanks to the commitment of each of our members to our history, culture, and tradition. Today, we are recognized as the best producers of premium cigars in the world", said Hendrik Kelner, president of Procigar."
The next Procigar Festival is scheduled to take place from February 18th to 23rd, 2024 in the Dominican Republic, starting in the southeast coast of the country and continues in the cigar capital of the world, city of Santiago De Los Caballeros.
About Procigar
Procigar was formed in 1992 by a collective of the Dominican Republic's most storied cigar makers in order to set a shared standard of excellence that would protect and preserve the reputation and future of our beloved industry while promoting the rich heritage of our land, Cigar Country, exporter of the finest premium cigars in the world.
Today, the name of Cigar Country has been well earned. The relentless pursuit of perfection, innovation, creativity, and beauty shown by our members has earned countless awards and accolades at the very highest levels across the world.